FloodBreak® passive flood barriers protect openings from flooding without human intervention or power.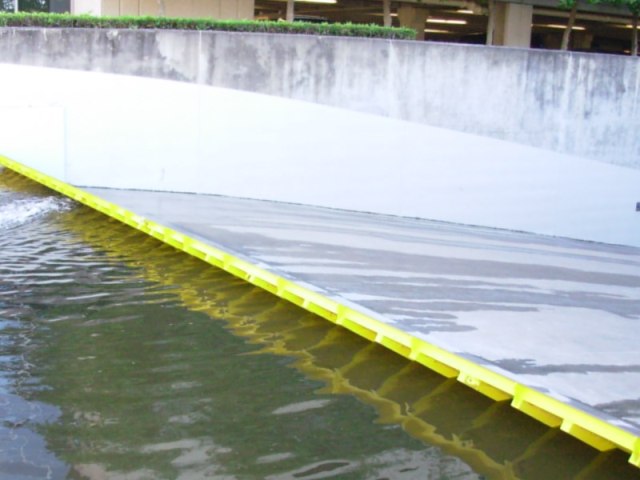 FloodBreak represents a revolutionary change in traditional flood control measures. Our passive, automatic flood mitigation system is founded on a fundamental yet very simple concept — using the power of rising floodwater against itself to automatically protect your structure.
[grandflv id=1868 w=640 h=374 autoplay=false]
FEMA states its preference for passive flood mitigation measures, which protect against flooding without power or human intervention. Historically, the only methods for protecting building entrances, driveway ramps, vent gratings, and other vulnerable paths have been active measures that require power systems (which often fail during floods) or human intervention (which puts people and systems at risk of error). Active measures require advance warning and time for deployment which is not always possible with flash floods. Read the FEMA case study about active measures that failed.
Proven, permanent, passive flood control. Assets are protected 24/7 without dependence on human intervention or power.
See How it works