FloodBreak passive flood barriers are well suited as closures for mitigation projects that include floodwalls.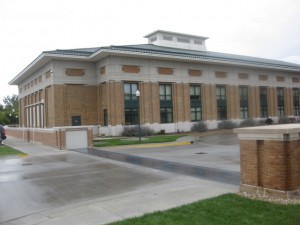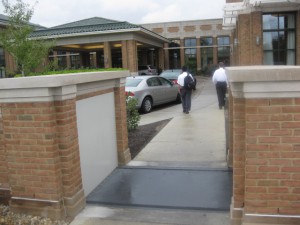 They are the best closure for hospitals that are located in flood zones and cannot be moved or elevated. Given the need for the hospital to be accessible around the clock, FloodBreak passive floodgates provide permanent flood protection, 24/7, while remaining hidden beneath pedestrian and vehicular access points, unless it floods.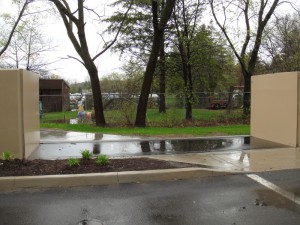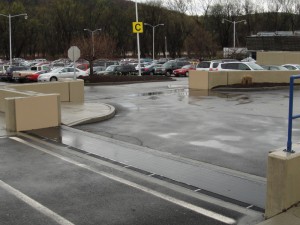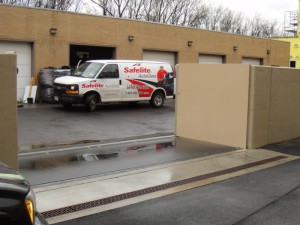 FloodBreak passive flood barriers can be covered to match the existing architecture. Sidewalls can be painted, covered with stainless skins or smooth stone cladding.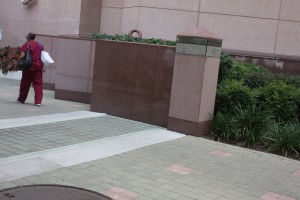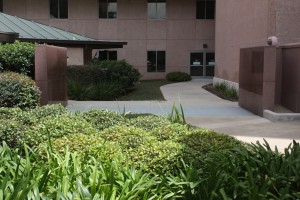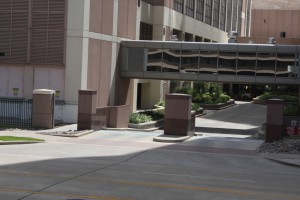 FloodBreak passive floodgates are designed to deploy automatically without human intervention or power but can be manually lifted if mandated by an Emergency plan.  Depending on the size of the flood barrier, they can be lifted by hand, a winch system or for large gates, a forklift or truck with a boom.  The Operations & Maintenance Manual provides details.  Of course, should flash flooding occur, the FloodBreak floodgates will protect your openings.