Three FloodBreak passive automatic flood barriers are part of a new flood wall designed to protect Tacoma's Central Treatment Plant from flooding.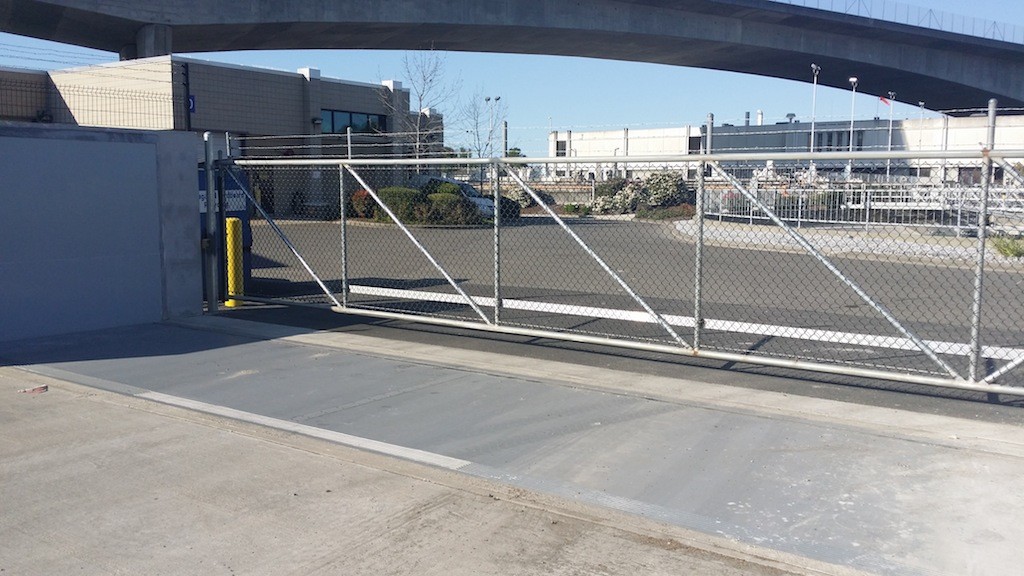 The City of Tacoma recently completed a project to protect their wastewater treatment plant from flooding which would damage $10 million in electrical equipment and allow millions of gallons of untreated wastewater to flow into the Commencement Bay & Puyallup River. The facility treats about 30 million gallons each day and up to 135 million gallons per day during winter storms.
You can watch city officials explain the project in this News Tribune report:
The wall ranges in height from 2 feet to 8 feet on the south end where the risk of flooding is greatest. That is where the 3 FloodBreak passive automatic flood barriers are installed. They are all about 30' long and range in height from 3.5' to 6.5'.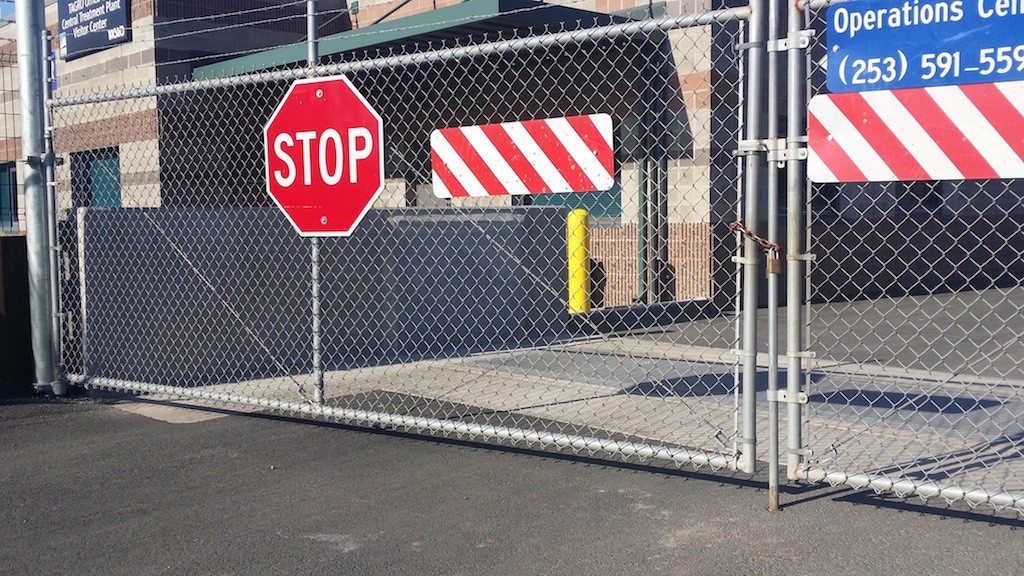 The passive automatic system is comprised of buoyant panels built with hollow aluminum extrusions and self-sealing rubber gaskets. The barriers are permanently installed at the entrances, flush with the ground and will automatically deploy during a flood, lifted solely by the rising floodwaters without any human intervention or power.
Read more about How It Works
They are designed for long service life in extreme outdoor conditions and support HS 25 truck loads when in the rest position and hydrostatic pressure when deployed.
The flood wall is constructed with sheet piles extending as much as 25 feet into the ground to block underground seeping. There was insufficient space for a levee and a concrete floodwall was not feasible.